24 April 2019
Supporting Queenstown's hospitality industry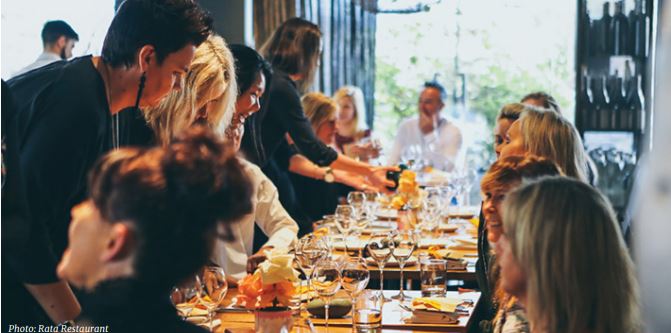 Rising stars are set to shine at the Restaurant Association of New Zealand's annual Queenstown Hospitality Awards, this Sunday 28 April 2019 at Queenstown Skyline.
A highlight of the culinary calendar for the Queenstown region, the Awards are recognised globally for distinction in tourism and hospitality. Recreated with a new identity for 2019, the event is designed to provide a platform to encourage and support new and established industry leaders within Queenstown hospitality.
"We have been and continue to be committed strategic partners to the Kiwi hospitality industry," says Crombie Lockwood Head of Schemes and Affinity, Jason Harkness.
"The sponsorships we invest in within the industry go beyond simple material reward. We genuinely want to participate in an industry which believes in recognition, promotion and education in the manner that the Restaurant Association of New Zealand does." he says.
Over 16 awards will be given out to the best of Queenstown's hospitality industry at the event. The awards serve to recognise crew members, suppliers and establishments and celebrate their contributions to the world-renowned hospitality industry in Queenstown.
The awards peer review the best of the best within the industry, and act as an effective signpost for foodies and visitors to the region, looking to see tangible recommendations of excellence.
With specialist insurance packages catering to the hospitality industry having long been a part of the company's product offering, Crombie Lockwood is proud to continue its support of high-calibre industry awards, along with other regional restaurant awards in locations such as Christchurch, Wellington, Nelson and Hawke's Bay.
Crombie Lockwood is also a sponsor of the prestigious annual Lewisham Awards, which celebrate excellence in the Auckland restaurant scene.