About Trees for Survival
Trees for Survival works with more than 150 schools and local communities across New Zealand.
The charity's education programme enables school children to make a practical difference to their environment, while learning about conservation, revegetation, wetland restoration and protecting stream quality.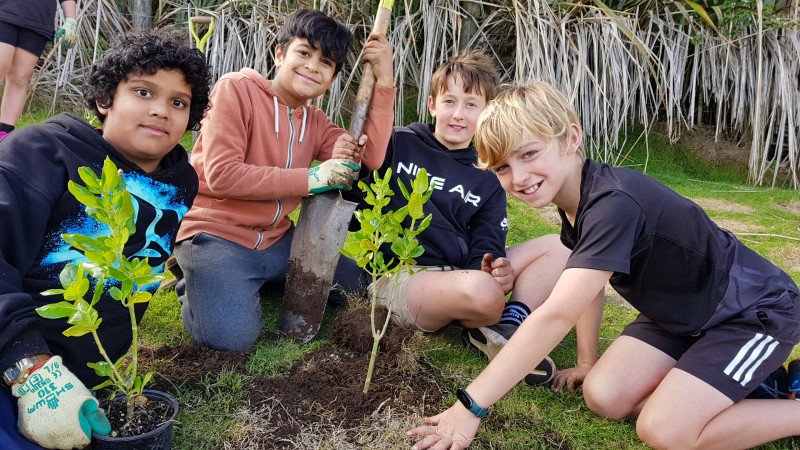 How the programme works
Schools make a three to five year commitment to the programme, incorporating education and seedling growth into the curriculum.
In return, they receive a shade house suitable for housing 1,000 seedlings, with a smart rain sensor irrigation system so the students can plant seeds and grow native plants.

A Trees for Survival facilitator aligns the school planting programme with a local landowner - usually a farmer - who needs assistance with at-risk land. Children visit the property for a day of planting. In turn the landowners commit to maintaining and nurturing the seedling plants, with growth monitored by Trees for Survival for three years.