11 March 2020
When the world comes to Taranaki
With four distinct festivals throughout the calendar year, Taranaki has proven itself an ever-popular destination for music, theatre, art and even garden lovers, looking for entertainment and variety from the best local and international talent taking centre stage.
Bigger and brighter with every passing year, the arts scene in Taranaki has proven itself capable of pushing out beyond provincial boundaries.
The region – and New Plymouth in particular – has developed and nurtured a reputation over the last 20 years for being capable of putting on a grand show.
"Taranaki as a region now claims an impressively long tradition of fostering the arts," says Crombie Lockwood Taranaki Broker, Melissa Muller.
"Even more than that, we have become a destination for thousands of visitors every year coming here specifically to see a show or visit a gallery. WOMAD, the international award-winning 3-day world music, arts and dance festival is undoubtedly the star attraction, but there are so many other events that capture people's imagination. TAFT continues to do an impressive job."
Formed in 1991, the Taranaki Arts Festival Trust (TAFT) – is a charitable trust that was established in order to present a biennial arts festival. Proving popular right from its formative years, the festival has gone onto become the country's longest running regional event of its type.
The traditional biennial Taranaki Arts Festival has also evolved in recent years, and now takes the shape of four distinct events: Winter Fest, Spiegel Fest, Right Royal Cabaret Fest and Box of Tricks Fest.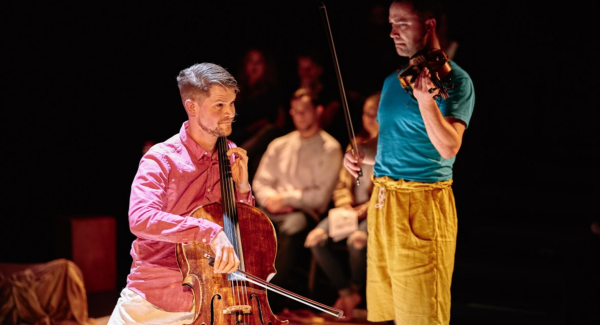 WOMAD NZ continues to be a major music festival event on the summer calendar, bringing musicians from all corners of the globe to Taranaki every year. Spiegel Fest is a fortnight of carnival-themed entertainment, melding music, comedy, burlesque, cabaret and international circus performances. Winter Fest and the Taranaki Garden Festival (which attracts more than 5,000 people to the region each spring and is in its 32nd year) are similarly popular.
It's in some of the unique aspects of organising and hosting such large-scale events where Melissa says Crombie Lockwood's specialist insurance expertise comes into play.
"A big part of what Crombie Lockwood arranges for TAFT is transit cover for the many components of what it takes to stage these events in Taranaki," she says.
"For WOMAD this year it was necessary to insure the transit of a harp, for example.
We were recently involved in providing cover for the Spiegel Fest. In the past we have even provided transit cover for the famous Spiegeltent."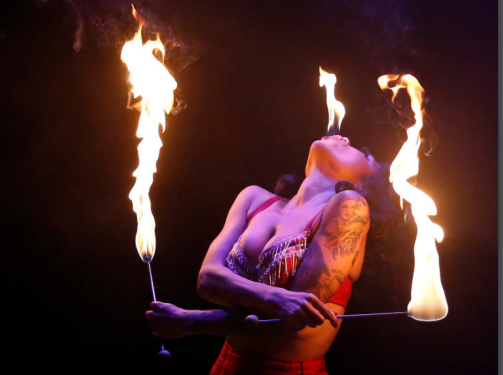 The first Spiegeltents were hand-crafted from wood and 'spiegel' (mirrored glass) in the 19th Century. Touring through Northern Europe, they would bring the excitement of big city dance halls to small towns and villages that lacked these venues.
"A big festival like WOMAD features many components and substantial investment on the part of the organisers. While a significant weather event could be one potential for partial or complete cancellation, many other risk factors also must be considered.
"There is a lot of correspondence and detail for us to process in ensuring the right cover for these unique events. It's a big job, but we are proud of our continuous support for TAFT for over 10 years now.
"Working alongside TAFT and within the arts scene makes for a very diverse and exciting day. Having such a vibrant and energetic arts movement right here in Taranaki is wonderful."