Spending giving
Colin explains that the concept of 'spending giving' is a process where the public and businesses leverage everyday spending decisions in favour of products or services that financially support charitable causes.
"Businesses insurance seemed like a natural fit with the concept. To make a big impact, we needed to focus on procurement that is relevant to most people and businesses. The Insurance for Good programme is a win-win scenario for everyone. There's value to the business through the insurance expertise from Crombie Lockwood, and the charity receiving a donation at no cost to the business every year the client participates in the programme."
"In hard times donations are often the first thing to go. But if we can tie that charitable support to a necessary cost of business, then everyone is ahead as a result."
Charities that have benefited through Insurance for Good include the Breast Cancer Foundation NZ, MATES in Construction, Parenting Place, Arthritis NZ, and A Girl Called Hope.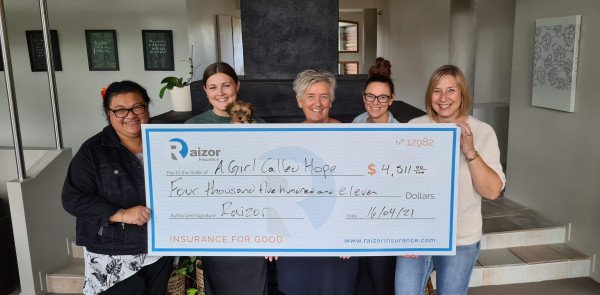 An ideal collaboration partner
Colin says Crombie Lockwood has proven to be the ideal programme partner from the beginning.
"We certainly appreciate the intersection of morality and business, and surround ourselves with people who feel the same. In that regard, Crombie Lockwood has been an exemplary partner. We first spoke with them when we were looking for an insurance solution for Christian camps around New Zealand," he explains.
"There are 62 camps located throughout the country but there was no insurance product available that really covered their operating requirements in a cost-effective manner.