10 June 2020
Financial advice for New Zealand small businesses
Beyond all the varied elements to be considered when running a business, financial advisors are unanimous on one vital factor: it's okay to ask for help.
Chartered Accountant, Nickie Sheehan from accountancy firm Trio, says she often finds small business owners are absolutely terrified of looking at their accounts.
"It might seem easier to close your eyes and hope for the best, but that's really not the solution and things are not likely to improve in a hurry" she says.
"That's why asking for advice is so important: any accountant worth their salt will have seen it all before and won't judge you. They'll have the knowledge to help navigate through tough times or know how best to tackle issues that might jeopardise cash flow."
Nickie says that getting the right systems in place and using the right tools is key. Tracking sales and expense data with a system such as Xero gives you clarity around your numbers and, as an extension, your general business health.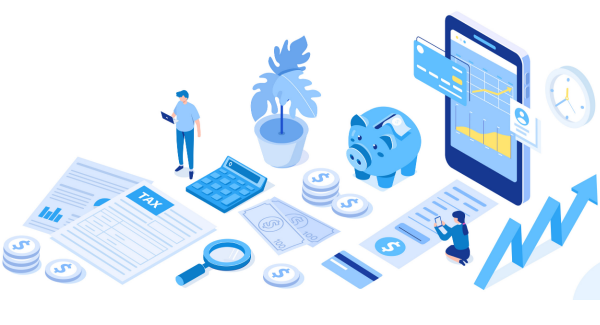 "Understanding how to budget sounds like a no-brainer, but it isn't intuitive for everyone. Profit is great but cashflow is the reality, so knowing how much you have to make in order to cover expenses and pay yourself is crucial," says Nickie.
"A financial advisor can help plot these tasks out in a simplified manner, so that they don't become a mental burden when you have so much else to focus on."
Matt Bellingham of chartered accountancy firm Bellingham Wallace Ltd agrees.
"Right now, we find ourselves in the middle of unprecedented times, but the advice is still the same. It doesn't matter what industry you're in or how big your business is, there are some fundamentals that you simply must get right in order to come out the other side of the challenges of the current environment" he says.
"Cash is still king. We find cash flow in business seems to be one of the top things that people struggle with in the best of times, let alone in times of great uncertainty. Cashflow is the lifeblood of any business so priority number one is sitting down with an advisor or your internal accountant and plotting a cashflow forecast to create a roadmap for the months ahead."
Matt recommends using a multi-scenario approach – always run multiple plans including an extremely conservative scenario rather than just an optimistic viewpoint. Company owners should understand their cash burn and their ability to survive a number of months with no revenue.
"And remember your business relationships. Those that have been through a downturn before will understand that it's crucial to build your balance sheet at all times and also to maintain your relationships," Matt continues.
"What employees, suppliers or contractors are crucial to your operation when things improve? Make sure you are fair to them as you will need them soon enough to ensure long term success
"Engage with your bank early on and work with them to provide the funds that the business needs. Remember to continue to keep your banking relationships strong and embrace them as part of your team. In my experience, you're much more likely to receive a positive outcome from lending requests when the bank is aware of the business plans and part of the journey.
"Also remember that more businesses fail in a rising market than in a recession. This comes back to the cash cycle, rapid growth and not having a strong enough balance sheet to fund the growth when things are on the improve. Understand your working capital cycle and ensure the necessary funding is in place. Be selective with the opportunities and take on only those that the business can handle," he concludes.
From forecasting, to goal setting, to invoicing and embracing reporting technology, there are plenty of tasks any business owner must engage with beyond the actual core focus of the business. Thankfully, there is also plenty of good financial advice available.
Seeking advice from a Chartered Accountants Australia New Zealand (CAA NZ) member accountant gives business owners access to both a knowledgeable advisor and fresh eyes on your business performance and goals. They can help you budget for the present, plan for the future and meet your financial obligations, without getting bogged down in the details.