3 June 2020
Building longevity made of steel
With a tireless work ethic, passion for steel and a creative mind, Lawrie Forbes is known in the South Island for transforming neglected buildings into modern, award-winning workable spaces. In doing so, he's prolonging the lifespan of historical monuments throughout the region.
Dunedin-born Lawrie Forbes is the Managing Director of engineering and manufacturing company Zeal Steel. He also owns development company Zeal Land Limited and is part-owner of One Zeal Limited. The development companies specialise in buying and restoring rundown buildings in and around Dunedin, and it employs Zeal Steel to do so.
Lawrie began his career as a boilermaker and welder. After time in the meat processing industry, he began working on projects like bar fitouts and learnt to attach steel to masonry.
"At that time, I got an education in earthquake strengthening," Lawrie says. "I found it really interesting and creative in itself, especially in old buildings."
Founded in 1995, Zeal (as in New Zealand) Steel specialises in wrought iron and metalwork but predominantly deals in "problem-solving."
Take 43 Crawford Street, Dunedin, for example. The 1,000 square meter building is now home to WorkSafe New Zealand and physiotherapist Recovery Room but needed to be brought up to standard.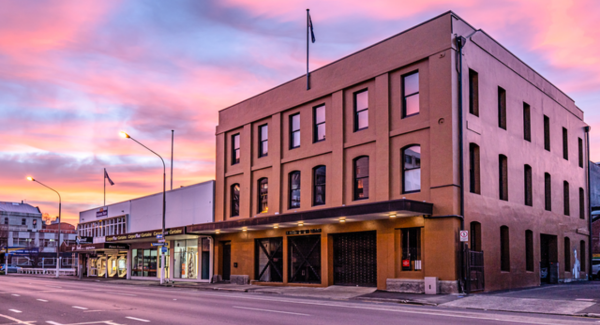 The ground and first floor were "a forest of columns" that Lawrie replaced with a 25-tonne steel skeleton. "A lot of the timber beams had borer in them, so we took those out and replaced them with steel beams," Lawrie says.
"Even the original Matai was re-milled and used in the stairs. So, it's been a major reuse of existing materials from within the building," Lawrie says. "Very little went to landfill. I'm very big on upcycling, recycling, and adaptive reuse."
"I liken it to peeling back an onion," he says. "You just keep going until you find decent flesh and you stop there. You build on that."
A "forest of columns" was replaced with a steel skeleton to ensure the building's earthquake resilience.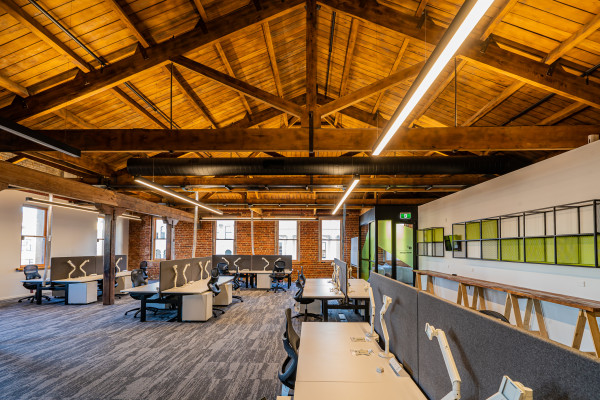 The top floor's timber was especially bad, so they used what could be salvaged from the lower levels.
The 43 Crawford Street project spanned one and a half years and went on to win the Dunedin City Council Heritage Oakwood Properties Earthquake Strengthening Award in 2019.
While some developers wouldn't see the reward in projects like these, Lawrie views historical buildings as opportunities.
If something needs doing, Lawrie fixes it. "I was taught as a kid there's not an option 'B'," he says. His hard work ethic comes down to his early years on the job.
"Back in those days you worked until a job was done," Lawrie says. "When 500 people are standing there and the plant's not working, you've got to make it work."
The business model has been to buy cheap, non-tenanted, sub-standard buildings and mould them into workable spaces.
"I buy buildings that have reached the end of their economic life that are suitable for either a) being pulled down, or b) you can afford to make refurbishments on them."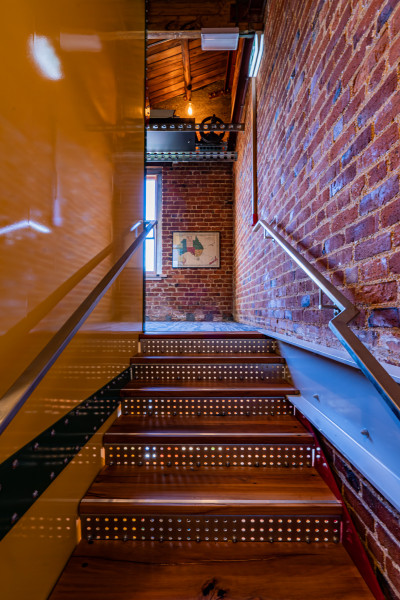 Despite owning eight buildings, and working on developments like The Savoy and Garrison Hall in Dunedin, Lawrie is a modest man.
"I drive a 1992 Toyota Corolla," he laughs. "I've always had to make do with what I've had and reuse. If you don't have stuff, you have to do within when you're doing without."
Lawrie has been a client of Crombie Lockwood Otago Regional Branch Director, Darren Munro, since 2008, and has been "very obliging, right from the word go," says Darren.
His insurers know his work is done to the highest of standards and usually more than what is required. This gives them confidence when they get involved in projects that Lawrie embarks on.
"The fact that I've always done that earthquake strengthening and don't shy away from maintenance, means Darren's gone and got me the best deals on my insurance," Lawrie says.
Next on the agenda is the Dunedin Athenaeum and Mechanics' Institute in The Octagon. Opened in 1870, it turns 150 years old this year and still operates with its original purpose. Lawrie bought the Category One, 2,000 square metre historic building from the council in 2013. The predicted $4 million project is "for the better of the greater Dunedin public."
"That will be the biggest project I've ever done," Lawrie says. "I tell people it will be the rest of my life."