4 February 2021
FSLAA: Getting regulation ready amid a year of Covid-19 disruption
With 2020 firmly behind us, Chief Operating Officer, Gillian Granger, reflects on how Crombie Lockwood kept preparations for the Financial Services Legislation Amendment Act (FSLAA) on track, despite the chaos caused by Covid-19.
"Early on, we set up a project team with representatives from the key areas of our business to establish a clear path and embed the new financial advice regime into the way we work at every level," says Gillian.
"Right from the beginning we challenged ourselves to maintain an opportunistic mind-set. We looked at the new Financial Services Legislation Amendment Act as a great opportunity to challenge the status quo and deliver on our existing commitment to clients - to continuously evolve to meet their insurance needs.
"Having this philosophy already entwined into our culture and way of working, ie putting clients first, has been advantageous. It's meant that our FSLAA journey to date has been about building on current best practice and better formalising and enhancing existing competency and conduct procedures - rather than starting from scratch."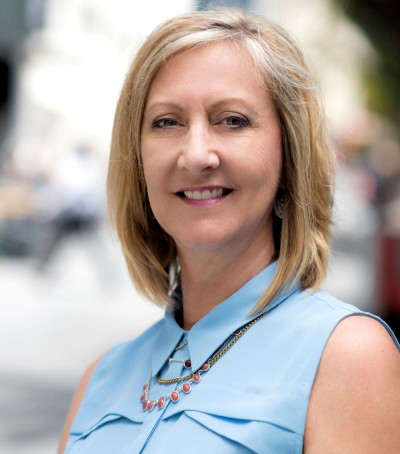 Despite starting from a strong base, Gillian says the business has been careful not to be complacent and underestimate the journey ahead, and this became even more evident with the ongoing presence of Covid-19.
"As one of New Zealand's leading insurance brokers, we take our responsibilities towards clients, our people and the industry very seriously.
"We recognise the position of trust we hold gives us a duty to embrace and tackle this new era. While we've had some great insurance practices in place, we've taken the opportunity to have a good, honest look at ourselves and ask what we can do better.
"Covid-19 highlighted this more than ever, as we've needed to support both our people and clients in ways we've not had to before."
The business recognised early on that shifting behaviours and instilling new habits is tough at the best of times. And with Covid-19 only exacerbating that, Gillian says it was important to be persistent in keeping Financial Services Legislation Amendment Act objectives in mind amid remote working and supporting clients through uncertainty.
"As one of New Zealand's leading insurance brokers, we take our responsibilities towards clients, our people and the industry very seriously."
Gillian Granger, Crombie Lockwood
Looking back at 2020, the business continued to achieve its goals amidst the uncertainty. It boosted study support, developed new client communication standards and tools, established client care principles, refreshed processes and delivered a nationwide FSLAA training roadshow.
Gillian believes higher standards of professionalism and performance are resonating, and there is an increased commitment to delivering great client outcomes.
She credits this shift to a robust internal communications programme designed to educate, enhance and embed the FSLAA conduct along with a NZ-wide training roadshow.
"Our FSLAA conduct training roadshow has been a key initiative that's really helped with clarity and preparing our people for change. It was designed specifically to cover topics like terms of business, client vulnerabilities, conflicts of interest and complaints, to highlight why transparency and honesty is always at the forefront of insurance broker and client dealings," says Gillian.
"We've had overwhelmingly positive feedback with our teams telling us these sessions helped iron out many concerns, and instilled confidence about what's required.
"This, together with regular communications and our approach to learning and development, is resulting in some great initiatives from our teams. There's no question they're taking their obligations seriously, are feeling less hesitant, and more confident.
"We feel we're in a good place and are ready to welcome in this new age for our industry."