The new partnership between Crombie Lockwood and Family Business New Zealand has been developed following the successful relationship Family Business Australia enjoys across the Tasman with Crombie Lockwood's parent company, Gallagher.
Family Business New Zealand (FBNZ) use a multi-generational approach to provide opportunities for its members to connect, share knowledge and stories, and better understand what it takes to be a successful family business. Its national membership consists of family business leaders, the next generation, family members and independent directors and advisors across all industries.
Shared values
Crombie Lockwood Head of Key Partnerships, David Rayner, says FBNZ and Crombie Lockwood share many key values and goals, making the alignment a natural fit.
"Family-owned and operated businesses are different from larger corporate entities. Collaboration and networking at a very granular level are vital aspects of how they operate," explains David. "Family businesses also rely on advisory services and guidance from peers in their field, and often look locally for that support.
"These tenets are very much in keeping with Crombie Lockwood's heritage and ethos. Our brokers already enjoy strong connections with family businesses all over the country, and we look forward to being part of future FBNZ member growth."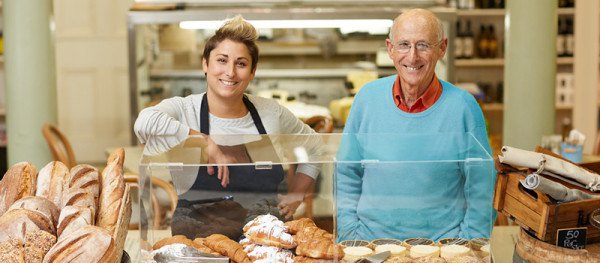 Guidance in uncertain times
FBNZ fosters community engagement through education programmes and events designed to generate opportunities for families in business. FBNZ Chief Operating Officer, Greg Griffith, says that with the challenges of 2020 and 2021 in mind, the partnership with Crombie Lockwood is reflective of both organisations' community focus.
"I am very excited to welcome the team at Crombie Lockwood into the fold," he says. "It is such a strong commitment in a time of unease due to COVID-19."
Every New Zealand business has evolved in the wake of the COVID-19 pandemic. Having a ready source of guidance and support has never been more vital. David Rayner, Crombie Lockwood Head of Key Partnerships.
"Crombie Lockwood is able to offer ready expertise and the strength of a national footprint to help FBNZ member businesses from a diverse array of industries make informed decisions about their current situation, which can help continue building their path towards further success."