Celebrating its 20th anniversary in early 2022, NZTrio has been described as a 'national treasure' and has astounded audiences both here and overseas with a vivid, eclectic mix of classical and contemporary repertoire.
Together, Ashley Brown (cello), Amalia Hall (violin) and Somi Kim (piano) break through mainstream preconceptions of classical music as stuffy or intimidating, with sublime musical dexterity, avant-garde arrangements, and collaborations in performance alongside all manner of artistic partners from BalletCollective Aotearoa to Kiwi/British indie rocker, Finn Andrews of The Veils.
More than simply a live touring act, NZTrio also holds a remarkable track record for bringing contemporary classical commissions to life, showcasing new works of art to audiences alongside familiar masterpieces, through their many recordings and live concerts.
"So far we have commissioned about 50 pieces from New Zealand composers," explains Amalia Hall. "The fact that those pieces are now in the piano trio repertoire, not only in New Zealand but for any group overseas as well, is another way in which New Zealand music is traveling around the world."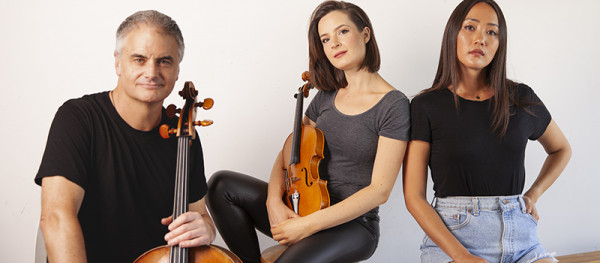 While the pandemic has meant NZTrio hasn't been able to tour overseas in their usual manner during the past two years, the ensemble is looking forward to resuming national tour activities during the 2021/22 summer season, before seeing what next year holds internationally.
Regardless of the destination, touring brings with it complexities and risks, with travel disruptions, issues with venues, or extraneous hurdles such as sickness and injury creating potential problems.
The nature of classical instruments specifically adds another compelling layer to the need for adequate public liability insurance, particularly for the pianos housed in many of NZTrio's performance venues. Unlike an off-the-shelf acoustic guitar or modern drum kit, many instruments are, in effect, irreplaceable.