13 January 2021
Living the rural lifestyle in Whanganui
When you walk the rural walk and talk the rural talk, it speaks volumes. Life on the farm helps Crombie Lockwood Whanganui broker, Toni Horrell, ensure she is knowledgeable when it comes to lifestyle and farming insurance.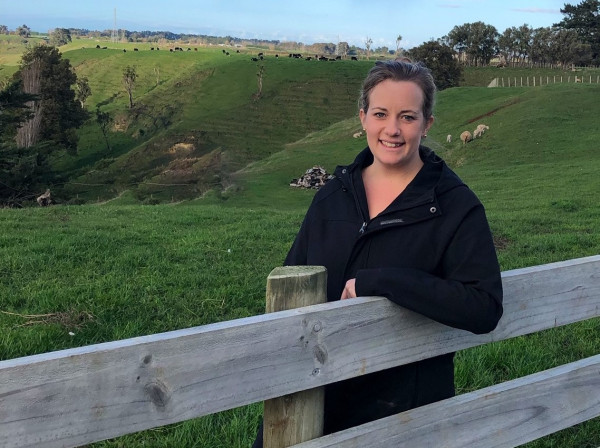 Toni Horrell has been with Crombie Lockwood for over seven years, and is the rural insurance broker for the Whanganui office.
"I live a rural lifestyle; we built a house on a four-acre lifestyle block a few years ago," says Toni. "The role fits in with my interests; with how I live my life outside of work."
Grazing her property are Wiltshire sheep and lambs, and Hereford cows. There is a colourful vegetable garden beyond the kitchen window, and a walk-in chiller full of wild venison, pork and homemade salami and sausages.
She shares many rural property owners' love of wide-open spaces, living off the land and the neighbourly feel the rural community enjoys.
"It connects me more with my clients being able to understand their business and the risks that they face. Having our own lifestyle property and raising our own animals gives me a connection to our local farming community."
Toni looks after over 200 clients, including local beef, sheep and dairy farmers, alongside other lifestyle block owners.
"I have a comprehensive understanding of the policy wording, the ins and outs, and what cover clients need specific to their type of farming," continues Toni.
"Most have a complete insurance package covering all their farm buildings and assets, their liability as farmers, their homes and personal contents, and also vehicles, tractors, implements and attachments."
Toni visits her clients' homes and farms to provide a personalised service with customised cover.
When visiting one client for the first time, she drove over a farm bridge to get to the house. During her review, Toni noted that there was only the standard policy limit of $25,000 on the bridge, which she highlighted to the client after seeing the bridge first-hand.
The conclusion was that this sum wouldn't cover the cost of a replacement bridge. As it was essential to the farm, Toni helped the client set an updated sum insured for the bridge so it would be fully covered and negotiated the increase with the insurer.
Having an expert rural insurance broker like Toni in your corner can save you both the hassle of dealing with claims but also save you money on aspects only an expert would know.
"Recently, I had a client claim on a tractor that was damaged by a falling hay bale. The original settlement depreciated the value of the parts on the tractor, which does apply to vehicle claims in some cases," Toni says.
"In this case, the depreciation was applied incorrectly, so we managed to get the decision reviewed. They ended up paying a lot more for the repairs to the vehicle."
"It saved the client about $5,000, and that was purely because I was advocating on their behalf."
Having a broker advocating for the client at claim time is essential and is part of the professional service a broker provides.
"Visiting clients on their properties allows me to find any gaps in cover and make sure that there's no risks that have been missed," she says of things like vehicle changes or additional buildings.
"When you're actually out on the property, you can see different things, and you learn about the client's risks. Then you can make sure that matches with what you're actually insuring," Toni says.
"I tackle a farm insurance programme no differently than a commercial business; assessing the insurable risks and needs for the client and then recommending the appropriate insurance to suit.
"Some clients are more remote than others and being able to go and visit them and have face-to-face conversations is invaluable.
Further information