19 January 2021
Sparking action in Nelson
After a fire broke out in Nelson's Action Centre, the damage initially looked to be manageable. But further investigation revealed it to be far worse than expected.
Action Centre in Nelson is a one-stop sports-themed destination. It offers indoor cricket, netball and a mini-golf course, alongside a virtual reality golf simulator. There's a six-lane tenpin bowling alley, games arcade, and a 1950s American-style diner. And for the little ones, there's an integrated Inflatable World bouncy castle.
"We have everything for entertainment," Action Centre's General Manager, Flynn Drummond, says. "In Nelson, we're the go-to."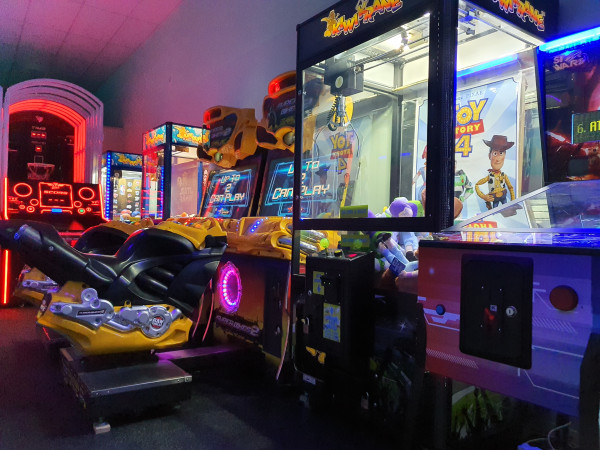 The business began as an indoor sports centre with the previous owners diversifying into further entertainment-based activities. Flynn, who had previously managed a sports complex in Melbourne for seven years, began managing Action Centre in 2018 after his father, Stuart, purchased the business.
"It was the sports side of the operation that got our attention. But pretty quickly we realised that it was more about family entertainment; the sports were really a sideshow to the tenpin bowling, birthday parties and everything else we have here."
Flynn says Stuart has been instrumental in wanting to improve and upgrade the Action Centre's offering for Nelson locals.
"Dad was all for modernising the whole complex, and he put in a lot of capital to ensure that," Flynn says.
In late-January 2019, a spark from an air pressure motor attached to one of the Inflatable World bouncy castles caused a fire.
"Our staff noticed that there was smoke coming from one of the inflatables and it started to deflate," Flynn says.
The team promptly evacuated everyone safely from the building before the fire broke out.
"When the fire brigade managed to enter the building, it was probably about an hour and a half after the fire had started. The whole building was engulfed in thick smoke. Fire crews had to cut a hole in a roller door for access.
"By then it was too late; everything was well and truly damaged."
Flynn says the fire itself "wasn't a raging inferno, but the black carbon and smoke was so intense it damaged a lot of the interior of the building."
"On face value, it didn't look as bad as we had thought," he continues.
"But then as weeks went by, we noticed that all the carbon had started corroding steel and our bowling machines started rusting out. And these are at the opposite end of the building in an area we didn't think was damaged."
Then the insurance process started with assessors, electrical engineers and investigators.
We needed every dollar of the amount of insurance in place. We'd made the right decision by having extensive cover.

Flynn Drummond
"When it came time to replace what was damaged, the cover had 'like-for-like' wording, whereas in reality, we didn't want to just put back in what we had previously. We wanted to upgrade everything," Flynn explains.
What started as a catastrophic event instead became a good opportunity for the Action Centre team to see what was and wasn't working, from the building's general floorplan to its intricate electrical systems.
The Drummonds outlaid the extra costs to upgrade assets such as their bowling machines to the latest system from America (which features the latest pin spotter technology, meaning they no longer need a full-time mechanic to maintain the mechanisms).
"We got to start with a clean slate. We extended the building, introduced a whole new grand foyer entrance and we have the ability to host higher numbers now."
Action Centre reopened at the beginning of 2020, almost a year on from the fire.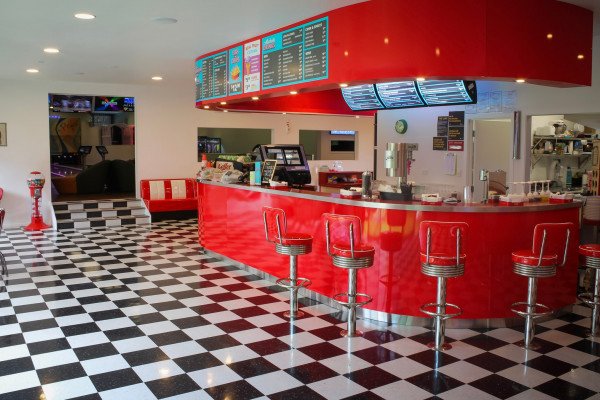 Flynn says Crombie Lockwood Nelson Senior Broker, Grant McBeath, was their advocate during a tough time.
"We would contact Grant and he would always follow through and get a result. It always felt like he was on our side and he would go into bat for us when we needed him to."
While Flynn used to think that perhaps the company had over-invested in its level of insurance cover, "we had made the right decision by having extensive cover."
"SMARTpak gave us the extra resources and sufficient cover that we needed to finish the job, which we wouldn't otherwise have had if we had set the replacement value to what we had been thinking originally. We needed every dollar of the amount of insurance in place," says Flynn.
Action Centre Nelson is open 7 days a week during the school holidays. For more information visit www.actioncentre.co.nz.