7 August 2020
Pioneers of innovation in Southland
They say a roof over your head and running water is all you need. The Marshall family has long been in the business of both, and their innovative approach to the necessities just keeps pushing them forward.
Tom Marshall is the Managing Director of both Marshall Industries Limited and Marshall Projects. He carries on a legacy that's over 80 years old; one which started with his grandfather and continues to evolve with the needs of New Zealanders.
"The company was established as Owen Marshall Plumbing back in 1936. He ran it, then my father ran it and now I'm running it. Even the fourth generation has been working here while on holiday from university," Tom says of his son, William.
While the Marshall family business was founded with a focus on plumbing, a spark started with an invention.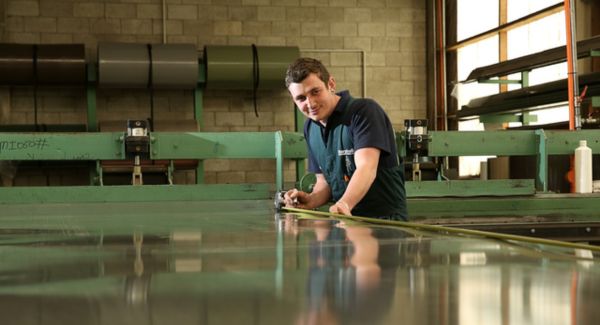 Spouting success
"In the late 1940s after the war, my grandfather together with his brother, invented a continuous spouting machine."
Before then, spouting was folded and rolled horizontally in short lengths. The duo built and sold 17 machines across New Zealand, Australia and even sent one as far afield as Vanuatu.
Then, in March 1963, they moved into manufacturing and installing long-run roll-formed corrugated iron. Said to be one of the first in the country to do long-run roofing, Marshall Industries remains one of the predominate suppliers of Colorsteel in Southland. By the 1980s, the company had moved further away from plumbing again, predominantly due to the deregulation of the industry.
After studying civil engineering at the University of Canterbury, Tom went on to consult for many years, travelling through Asia and Australia. It was in 2005 that he returned home to Invercargill, in part because his dad wanted to retire, but also because his job-posting in Afghanistan wasn't going to suit his young family.
Today, Tom practises his family's passion for roofing and has been the President of the New Zealand Metal Roofing Manufacturers Association (NZMRM) since 2014. While he assists with organisational and industrial issues, he says it's a relatively linear industry. "Most of the work is residential housing or big commercial sheds," Tom says. "Whereas on the water side of the business, that's quite different."
Improving water quality
When Tom took over the business, it was a chance to introduce his key strengths into the mix.
"We now also run a design and construction company dealing with water and wastewater," Tom says of the arm he has established as Marshall Projects. This includes complete turnkey projects, as well as Pall Aria Microfiltration systems that are used in drinking water and wastewater treatment plants.
"When I was overseas as a consultant, one of the last jobs I managed was the project delivery for the Bedok and Kranji water plants in Singapore," Tom says.
This included managing a $10-million health-effects study to treat wastewater for drinking, which inspired Tom to continue his work upon returning home.
"I procured a relatively new technology from the University of Utah in Salt Lake City. It's an innovative way of using an old technology to augment wastewater treatment pond systems, and we're currently in the proving period of what will be the largest installation in the world with this technology for the removal of ammonia. The results are looking absolutely brilliant."
Bio-Shells are a "robust nitrification technology" that Marshall Projects applies to existing pond wastewater infrastructure.
"We're the only ones that have the licence to make and sell it in New Zealand," Tom says. "So, that's why we can call ourselves pioneers."
The first is rolling out in Paihia.
"The Far North District Council had a need and the cost of this technology, in our numbers, is half of what a traditional fully mechanised plant would cost," he says.
In New Zealand, there are approximately 300 wastewater treatment ponds according to Tom, and 250 of those are pond systems that he hopes to help improve.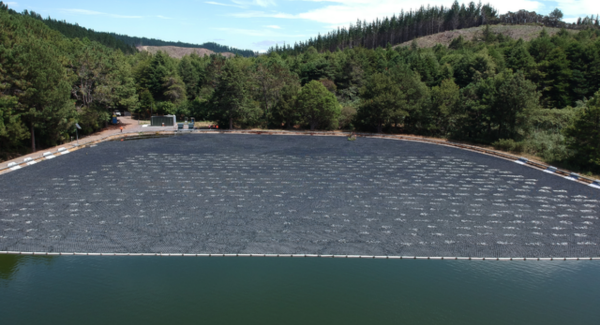 Crombie Lockwood has played a role in the Marshall family businesses since 2005, but have been liaising with Crombie Lockwood Southland Branch Director, Richard Russell, since 1986, beginning with Tom's father, Peter.
"We've got everything from buildings that we lease out, through to the two businesses, so insurance requirements for some of the project specific work are quite significant," Tom says.
"Richard is very good at telling me what new products might be out there, what we can and can't cover, and also ensuring that we get a good deal."
"In the manufacturing and construction game, the biggest costs to your business are normally materials first, then labour, and then it's insurance. It's a very big cost for our type of business and Richard makes it easy. It's something you can't be without, something you don't want to pay for, and something you never want to use."
The proud Southland company has a fresh approach to adaptive technology and are set on helping communities around the country.
"We're quite happy to put our reputation on the line for something we believe in and give it a crack," Tom says. "We've been around for a bloody long time and we're going to be around for a lot longer."