Dealing with the unknown
It hasn't all been smooth sailing in paradise, though. Eighteen days after taking over the reins at The Last Resort, New Zealand entered a Covid-19-enforced lockdown, which forced Maggie to shut her doors for three weeks.
Then in February 2022, two storms hit the area, initially closing roads, and eventually closing the track and destroying an access bridge, all of which impacted Maggie's business significantly.
Despite the setbacks, having insurance cover in place provided Maggie with a lifeline.
Crombie Lockwood Nelson broker, Sharlene Friend, helped Maggie navigate two business interruption claims under her SMARTpak cover – a market-leading insurance solution available for small to medium enterprises in New Zealand.
Maggie says, "Without having this cover in place, we would have been out the door, really. It has given us what we needed to survive, and re-position to make the most of the location."
Sharlene Friend says: "SMARTpak and Crombie Lockwood are here to help businesses deal with the unknown. Maggie was just absolutely gobsmacked at the outcome of her claims. It was such a major help to her business.
"SMARTpak provides what we call 'blanket cover', which basically means the policy responds to the actual amount of the loss up to $1,000,000. It helps get people back into the same financial position they were in before they suffered a loss, by providing a safety net if they are unintentionally underinsured."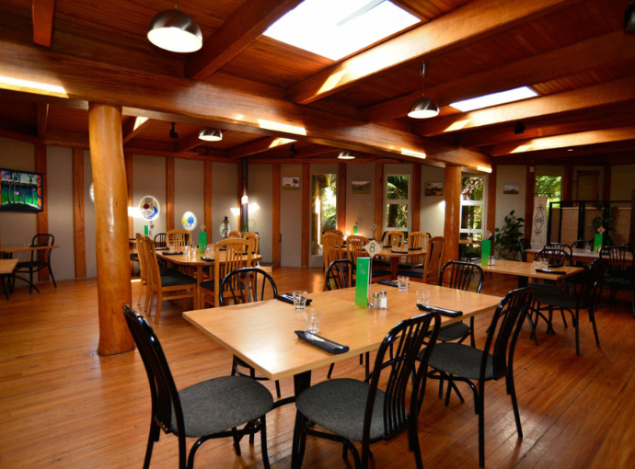 A brighter future
Maggie says having business interruption cover in place "has allowed us to keep trading and keep people working. We've also been able to focus on restoring some of the accommodation, which we normally might not be able to attend to because we're so busy."
With access to the Heaphy Track still restricted by the lack of a bridge near Karamea, Maggie says The Last Resort is adapting.
"It's just about reconfiguring to showcase what we can offer people who want a relaxing break in a beautiful location. We're taking international bookings now for as far out as 2026, so I think things are going to come right for us. And there's nowhere better for people to come than New Zealand, and Karamea."