The busiest time of the year for the New Zealand agricultural industry is Moving Day.
"This is essentially the start of the dairy season where a large number of farm managers, contract milkers, sharemilkers and farmworkers move to new farms," explains Crombie Lockwood Taranaki rural broker, Kate Elliott.
"The physical move involves not just people but livestock and farm equipment too, so planning for the complicated logistics involved is essential."
Risks on the road
Kate says that during the Moving Day period, there are specific risks which highlight the need to have the right insurances in place.
"The most obvious risk is transit while the stock and equipment are on the move. However clients also need to be mindful of the increased risk of theft at this time. Thieves are aware and opportunistic and often target items such as quad bikes or chainsaws while everyone is on the move," she explains.
"There are also potential risks for rural workers upon arrival at a new farm, with unfamiliar surroundings or new systems that they may not yet be familiar with."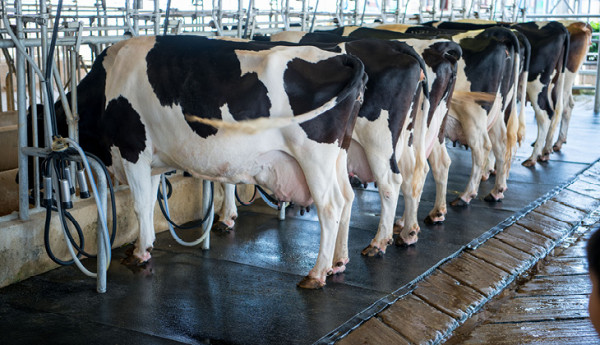 Kate says her job as a rural insurance broker is to help her clients make smarter insurance choices, ensuring they have the cover they need should something go wrong. She also says her role extends to supporting clients through any claim process.
Having an advocate that understands both the risks and rewards in any industry is important. With over 300 rural clients in Taranaki, it's clear Kate's expertise and empathy extends beyond the actual policy document.
Walking the talk
Kate grew up on a dairy farm in the United Kingdom, living and working on the property with her parents and developing an intrinsic love of farming life. She also worked as an insurance agent after leaving home, specialising in the rural sector in Cornwall, before moving to New Zealand with her husband and young family in 2004.
She and her family now live on a rural Taranaki lifestyle block of their own. Many of her neighbours are clients and Kate says she has a natural inclination to help her neighbours in any way she can. And she's not afraid to get her hands a little dirty in the process.
"On the way to visit one of my clients for their annual review recently, I noticed one of their neighbour's pregnant ewes was cast in the paddock. I hopped out of the car and over the fence into the paddock to stand her upright. I arrived at my appointment slightly muddy!" she laughs.
Kate says she wants her clients to know she is always available for advice and assistance.
"I already knew about the rural world, farming life and all the risks that come with it – that's how I formulated the expertise I have now," Kate concludes. "I've been where they are, understand the problems that they have, and understand how busy they are. At the end of the day, clients just need to know that it's all sorted, and we can help with that."