Signlink Graphics owner, Antony Merriman, believes his Hokitika-based company is the epitome of a general signwriting service. He's spent two decades doing work for everything from vehicles to flags, rugby jerseys, 3D and illuminated signs.
The job of wrapping three fleet vehicles for a long-time local client with a refreshed corporate identity seemed like a straightforward commission for the Signlink Graphics team. But shortly after delivering the last of the newly branded vans, Antony received a call from the client saying the updated livery seemed to be the wrong colour compared to other vehicles in their fleet.
The colour error represented two weeks' worth of work down the drain for Signlink Graphics, to a retail value of around $11,000. To top it off, the issue occurred during December: one of the busiest times of year for the busy SME. "It was a bit of a perfect storm," says Antony.
"Thankfully the client was understanding, especially as they didn't pick up on the difference in colour match straight away," he says. "They understood what had happened and were very obliging; but we just needed to get it sorted."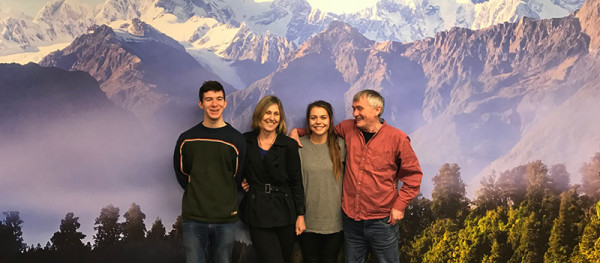 Supplier error brings a case of the blues
The issue stemmed from Signlink Graphics' usual go-to supplier for coloured vinyl being out of stock of the client's particular shade of blue. Antony's team was forced to contact another supplier they only deal with a few times a year and make the order over the phone.
"Our usual supplier has an online ordering system, so there's no room for error," he explains. "We ordered gloss blue from the second supplier, but we received gloss dark blue. The two colours are quite similar, so when you see them isolated it's hard to tell the difference."
Antony says that, unfortunately, the supplier didn't want to take any accountability for sending the wrong colour, so his company had to wear the problem.
Getting the claim sorted with SMARTpak
Thankfully, Signlink Graphics is insured for just this sort of scenario with SMARTpak insurance arranged through Crombie Lockwood.
"With SMARTpak, Antony was covered for the replacement costs of the vinyl and the labour to remove and replace it," says Crombie Lockwood broker on the West Coast, Gavin Schist. "It also pays to have an expert claims team available to help find out exactly how much assistance you can get if something does go wrong."
Gavin says Signlink Graphics has had claims in the past where the issue has been no fault of their own. On each of those occasions, SMARTpak cover has "come to the party and seen them right."
"If we weren't covered by insurance, it would have been really tough," Antony continues.
"I wouldn't have been able to go through that without a decent broker" - Antony Merriman, Owner, Signlink Graphics
"I rang up Gavin at Crombie Lockwood and told him we've had a massive mix up, it's going to cost a lot of money to replace, and what do we do?
"It's nice to know we have insurance support from a company that understands our business and what we do, because our industry can be exposed to so many different situations."