A service for 'Generation Now'
It isn't only the way in which people buy that has evolved in a relatively short space of time. Where customers live and work, and their expectations around the speed of the service, has meant the logistics industry has had to innovate.
"The other by-product of increased e-commerce activity is that customers expect to receive what they want as quickly as possible. This is very much a 'Generation Now' attitude to the delivery of goods and, by our very nature, we're right at the forefront of that," says Scott.
"There are some great insights to be gained from overseas markets, especially around delivering to apartment complexes or gated communities. As these types of residential solutions become more prominent, especially in our bigger cities, we need to adapt how we work to suit. That might involve agent delivery for people who live in multi-dwelling environments, or even providing an evening delivery service, so items can be signed for later in the day when more people have finished work and returned home.
Removing customer pain-points
"We need to devise products that take the pain-points out of the delivery process for customers. Thankfully, Aramex is very proactive when it comes to investing in new technology and opportunities."
Among recent products developed by Aramex is Blu Couriers. Scott says this parcel delivery service, which taps into the existing Aramex network and technologies, is effectively the Uber of courier services, allowing individuals the opportunity to work delivering consignments to customers on their own terms.
"We are also on the verge of introducing new technology that allows customers to change the address an item is being sent to while it's 'in flight'," he says. "This essentially means in theory an item could be delivered to someone in their car on their way somewhere else: the possibilities are very broad.
"Every product adaption or release we add to the portfolio is designed to give the customer more tools. We have the technology and the innovation available – in fact, the biggest challenge we face right now in New Zealand is finding the talent. With the borders closed, there is a big demographic among job seekers we're missing out on, so everyone is fighting for the same people."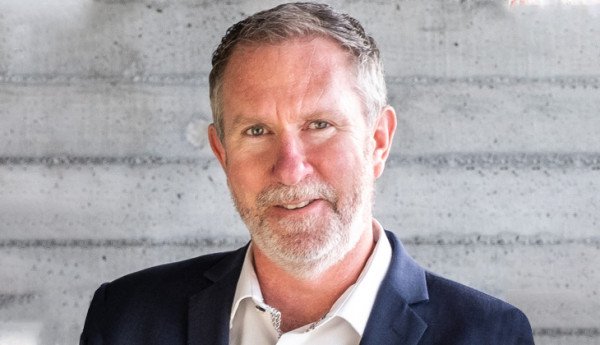 Keeping a local focus in a global environment
To succeed, courier services need to evolve in tandem with the customer, says Chief Executive Officer, Scott Jenyns. While Aramex is a global business, Scott Jenyns says the Kiwi arm of the operation remains provincially focused for good reason.
"The global business gives us a strategic direction, but outside of that each country under the Aramex umbrella works in a way that suits them. For us, the franchise model is in our DNA and it's what has proven successful for us over decades," he says.
Beginning life as Fastway Couriers in 1983, the company embraced franchising early, and today remains the only courier operator with this model. Now as Aramex, its national network includes 18 regional franchises and over 250 franchise partners across the country. Barely a corner of New Zealand is left uncovered.
"The challenges of international freight and logistics involve many variables, and Aramex is at the forefront of managing and planning for these", says Crombie Lockwood Hawke's Bay Executive Broker, Blair Brady.
"Having a similar international reach through the wider Gallagher network helps Crombie Lockwood develop innovative insurance solutions that give Aramex peace of mind in New Zealand and beyond."
"Crombie Lockwood has a long history of brokerage services to provincial businesses from all sectors," says Blair. "Strong partnerships with companies like Aramex, which offer a dynamic service to their customers while protecting their interests and assets, are fundamental for us.
The world has changed a lot in the 37 years since Aramex first started trading as Fastway Couriers in Hawke's Bay. But so have the possibilities for a proud New Zealand company operating in a truly global environment.