"Sorry about the croaky voice. I've been up since 3am organising the team," says Rob Beard when we call him for an interview.
Rob, who founded the well-known family business and butchery brand Beard Brothers a decade ago, has learnt plenty over that time about being successful in business while navigating through good times and bad.
"But doing business in 2022 is proving to be an entirely new learning exercise," says Rob.
"Covid-19, and the supply chain issues that it has brought about, are proving a big challenge," he says. "We're lucky to have a great team, and a very loyal audience, but you really have to work hard to keep stock on the shelves right now."
It is a reminder for Rob that expecting the unexpected is all part of the business landscape, even with proven products and a solid reputation for quality.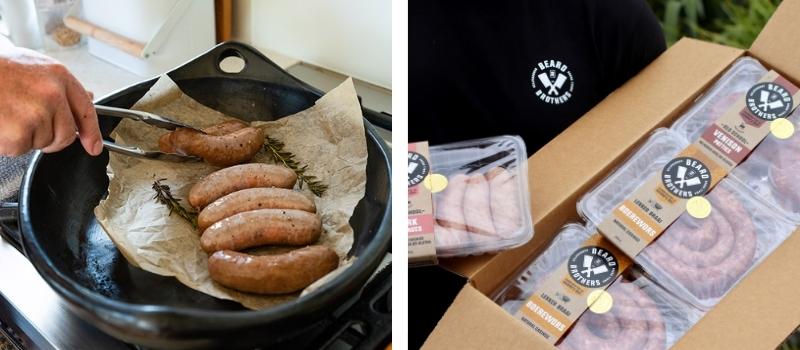 Stress and burnout
Rob is no stranger to long hours. In fact, a few years ago his daily work schedule could very easily have been the end of him.
Rob, a keen hunter who loved curing meats, left a lucrative career in the Hawke's Bay viticulture industry to pursue his dream of creating delicious sausages made from organic, locally sourced ingredients. The Beard Brothers range not only found an enthusiastic audience but also started winning him awards, such as the award-winning Beard Brothers Pork and Cress sausages.
But what started as a hobby, quickly grew into an all-consuming business. Keeping up with the pace of business as Beard Brothers gained momentum meant 12-14 hour workdays for Rob. He would make the sausages, pack them, and often drive the consignments to their destinations himself.
At just 38 years of age, Rob suffered a heart attack: a manifestation of the physical and mental stress he was under while trying to keep Beard Brothers ahead of the game.
"I knew I had to get off the tools, so to speak," he admits now. "I was burning myself out and it wasn't sustainable. Obviously, I didn't imagine anything like that would happen, but it was a clear wake-up call that I had to figure out a different way of working."
A new way of working
Sound business advice from a consultant, including recruiting a General Manager and installing a series of production systems to ensure consistency and integrity of the product line, helped Rob step back and focus on the parts of the business that he loved the most: marketing and sales.
"It wasn't easy at first," he says. "You have to trust other people with something you've worked really hard on. Ultimately though, it's what has allowed the brand to grow. It wouldn't have happened with just me trying to do every little thing.