While Moana SUP and Surf manufacture and supply fantastic stand-up paddleboards for fun-seekers, business hasn't always been sunshine and smooth water for the busy Nelson company.
In August 2021, just as owner-operators Toby and Bridget Wild were gearing up for the peak summer season, Moana SUP and Surf's storage facility just off Tahunanui Beach was set alight by arsonists.
"We lost a complete fleet of kayaks and other associated equipment," Toby says. "The building burnt to the ground. All that was left was a molten lump of plastic sitting amongst some twisted tin off the roof.
"It was a gut-wrenching moment, but we had a lot of really good support from the community, and Rachel Foulsham, our broker at Crombie Lockwood jumped on board straight away."
Within a few days, they put in their order for six Kiwi-made kayaks and seat replacements, and they replaced the shed with a secure, purpose-fit shipping container.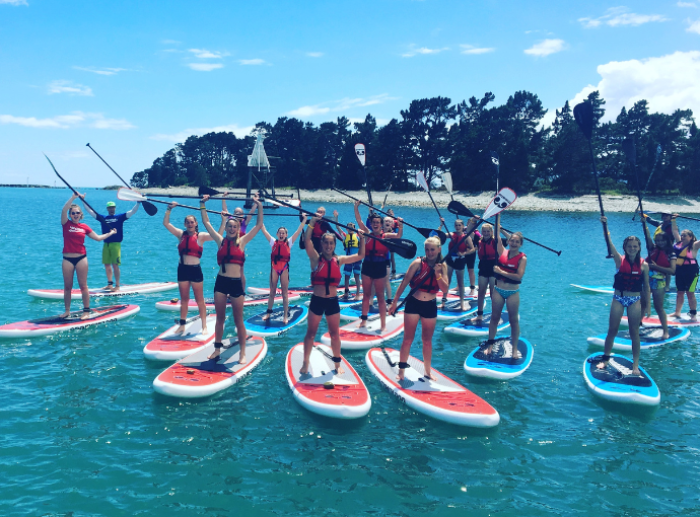 Insurance cover with convenience
"[Our business] is a big part of what Nelson is about over summer," Toby continues. "Rachel knew the importance of us getting up and running again, not only from our point of view but from our customers' point of view as well."
Being a multi-faceted business, Moana SUP and Surf has a lot to consider when thinking about comprehensive cover. This includes both national and international shipping for their boards, their retail store and satellite storage spaces, and indemnity insurance for the tourism side of the operation.
All of Moana SUP and Surf's insurance considerations are covered under the company's SMARTpak insurance. Toby says having Rachel able to bundle all the required coverage into one SMARTpak package makes for a simple yet robust solution, allowing him and Bridget to focus on getting people out on the water.
"Having someone there to talk you through the process logically and professionally, but in a really caring way, was important to us," Toby says. "I'm an outdoors person – I'm not a keyboard person. Having that personal service is key. It's worth more than you realise."
Rachel Foulsham says Crombie Lockwood's SMARTpak is a fantastic insurance solution for businesses like Moana SUP and Surf.
"SMARTpak allows Moana to operate with confidence. Toby and I have a full review yearly, usually over coffee and Tim Tams, but I also check in periodically to ensure nothing has changed in the interim," she says.